Technology
Technology and food students at Passmores experience all areas of the Design Technology curriculum on a rotational basis: Food and Nutrition, Product Design, Graphics and Computer- aided Design and Textiles. We aim to teach a relevant and modern curriculum which embraces traditional skills and explores new and innovative materials and ingredients. We want our students to be able to design and develop creative outcomes following the design process that are useful, functional and aesthetically pleasing. Students will consider the whole life cycle of the product they design, from the time they design it, the materials they choose, their sources, origins and provenance. They need to be able to consider and apply the technologies, both old and new, they are going to use with independence.
*****
By the end of KS3 a Design Technology and food student will have developed their creativity and imagination. They will be able to problem solve and will understand the impact of design on our daily lives. They will be reflective of past and present design and technology and will follow the design process to find solutions to problems and design and make products using a range of different media and ingredients. They will consider both function and aesthetics to create outcomes that look good, taste great and work well. They will have environmental awareness and understand how products can be made more sustainable and reflect the changing world. They will understand the implications of their Carbon Footprint created from importing foods. They will be able to understand on a world, community and personal perspective, the issue of Food Security.
By the end of KS4, a Design Technology and Food and Nutrition student will be socially and environmentally aware. They will be confident problem solvers. They will have a sense and understanding of function, working characteristics and aesthetics of a range of products/ingredients. They will know the importance of function alongside what looks good and what technologies and methods we use to make certain components/ingredients. They will also have a cradle-to-grave understanding of the products they design, cook and construct. We want students to have the confidence and capacity to be able to intervene and solve design problems. They will have some concept of how their own design/recipe development would have an impact on themselves, their local community, and the wider world.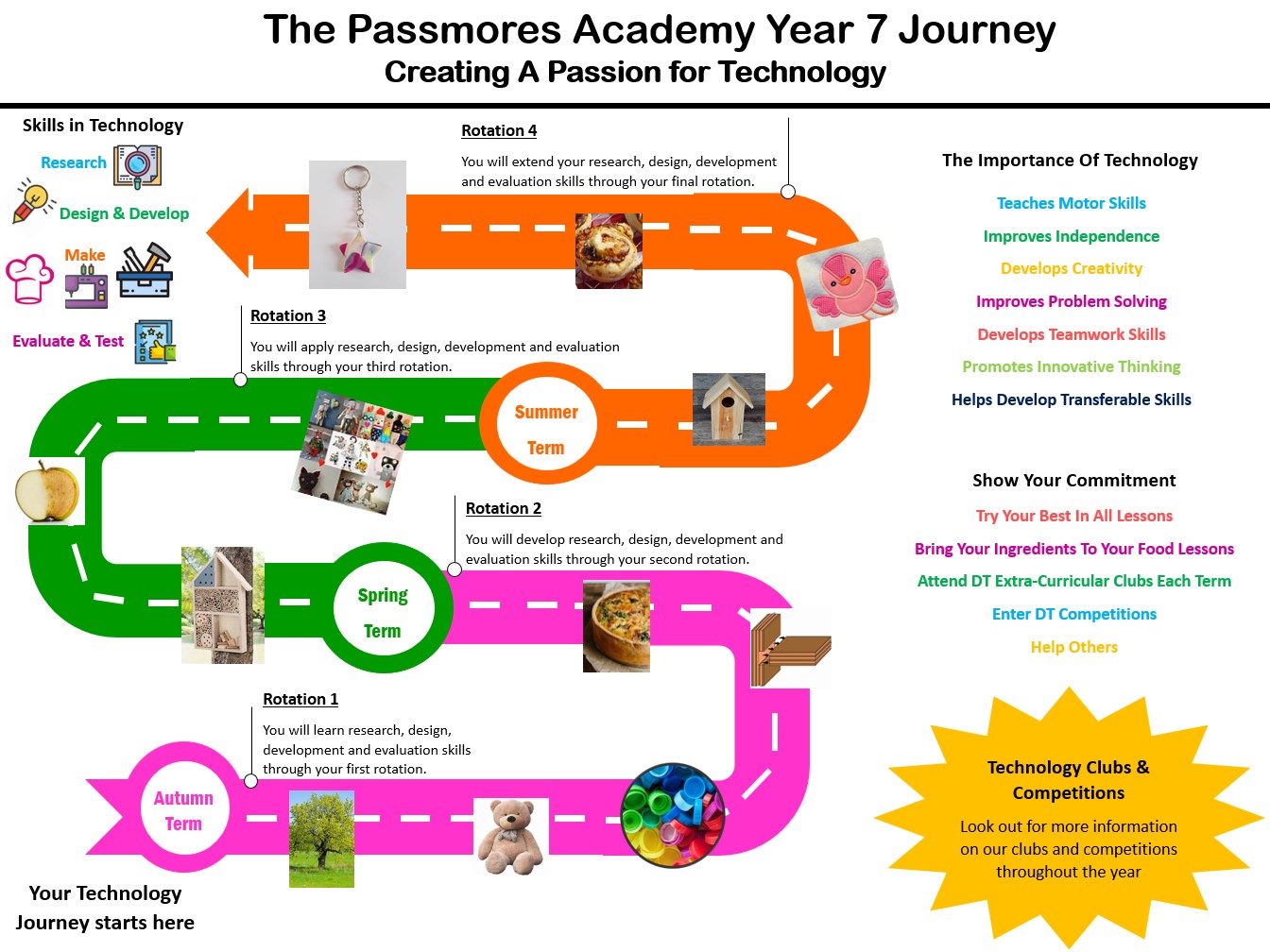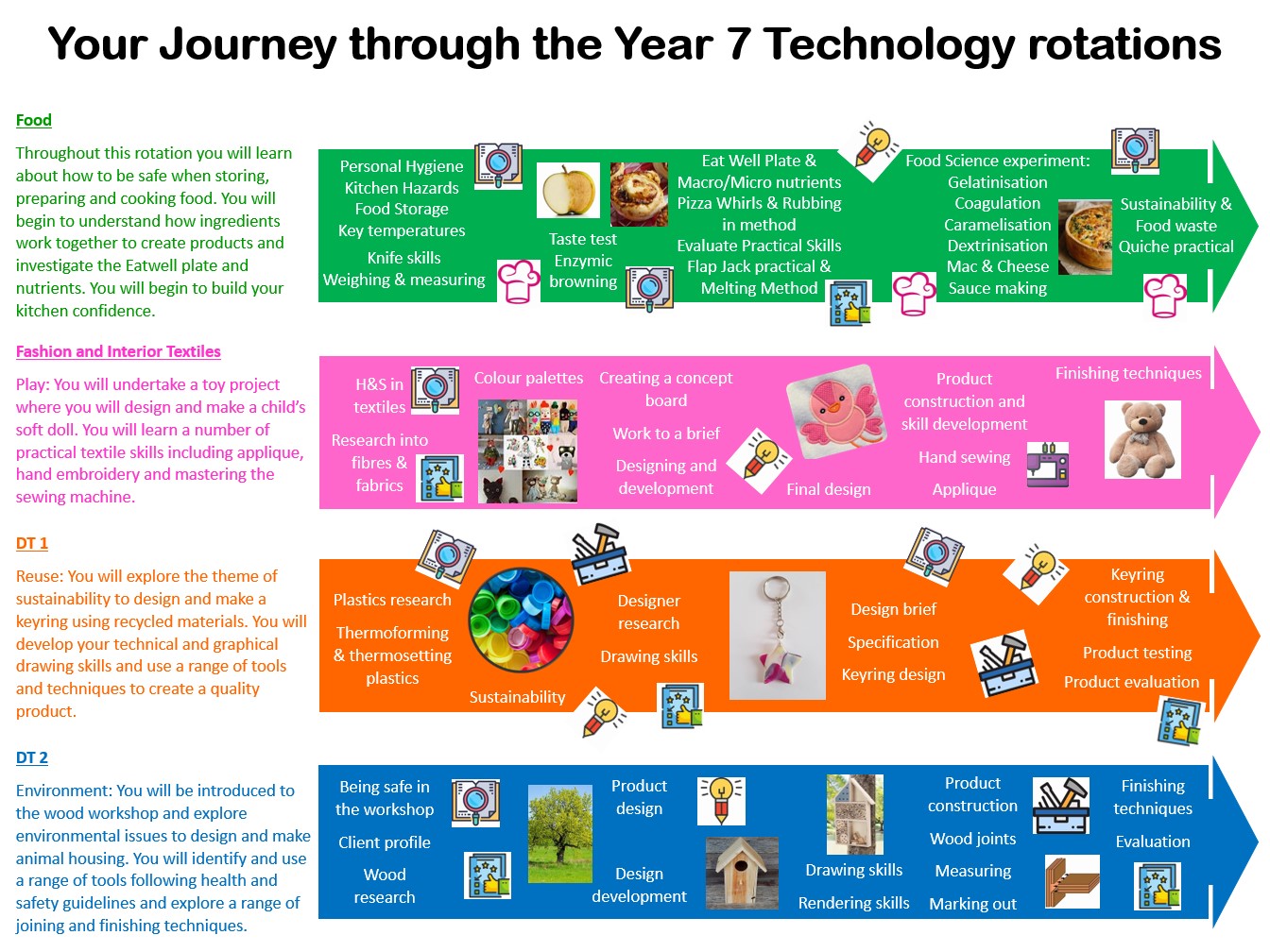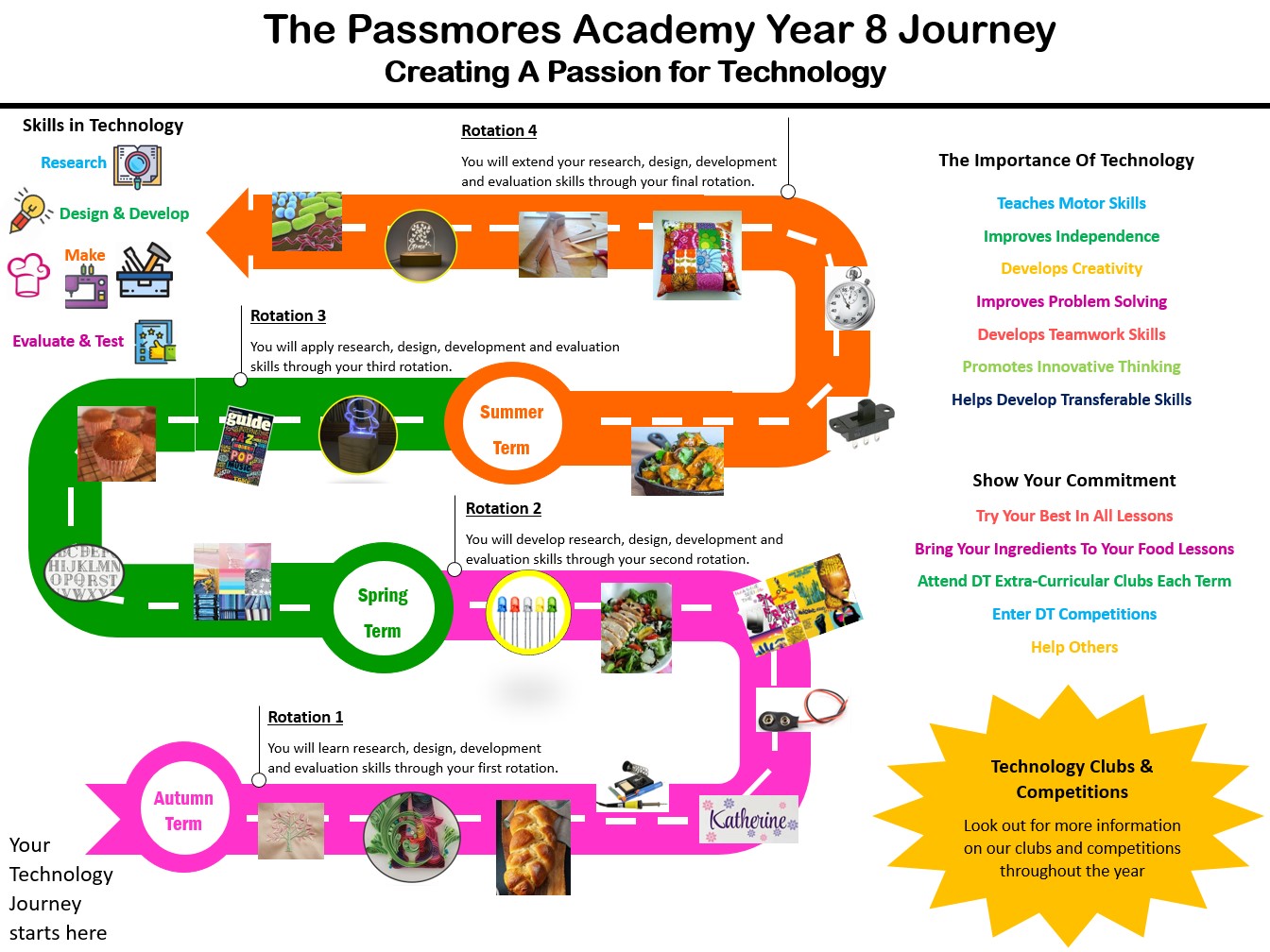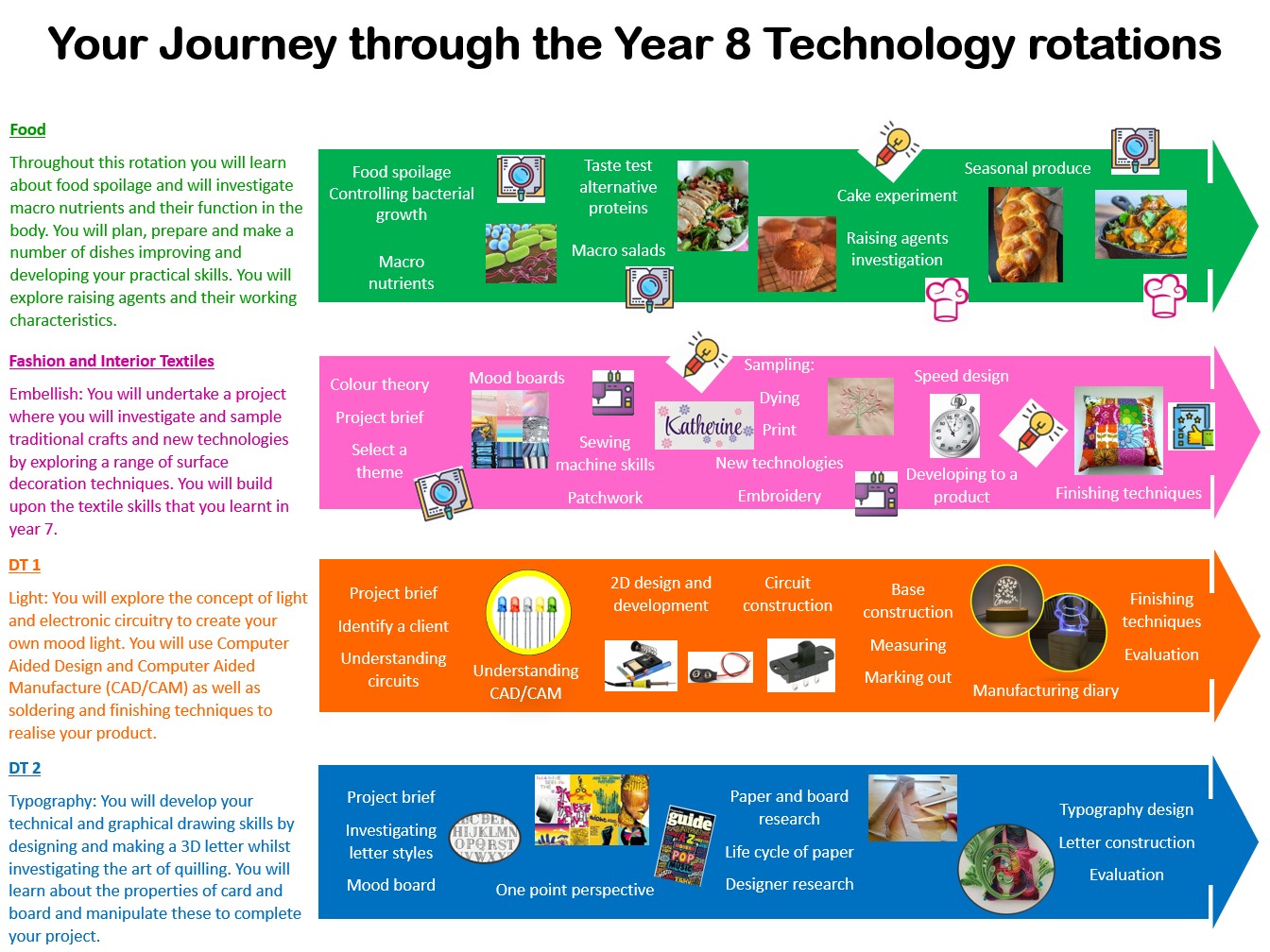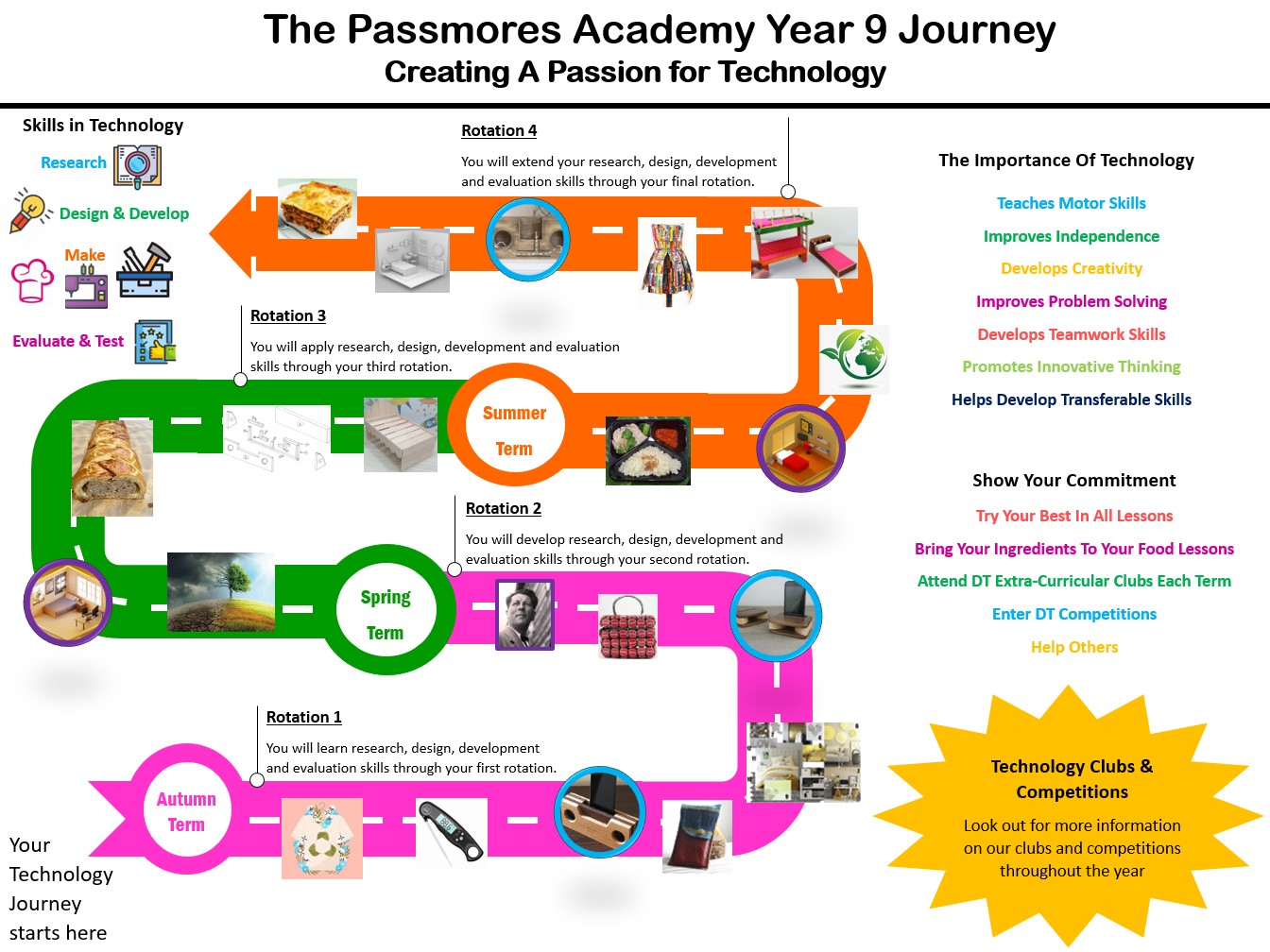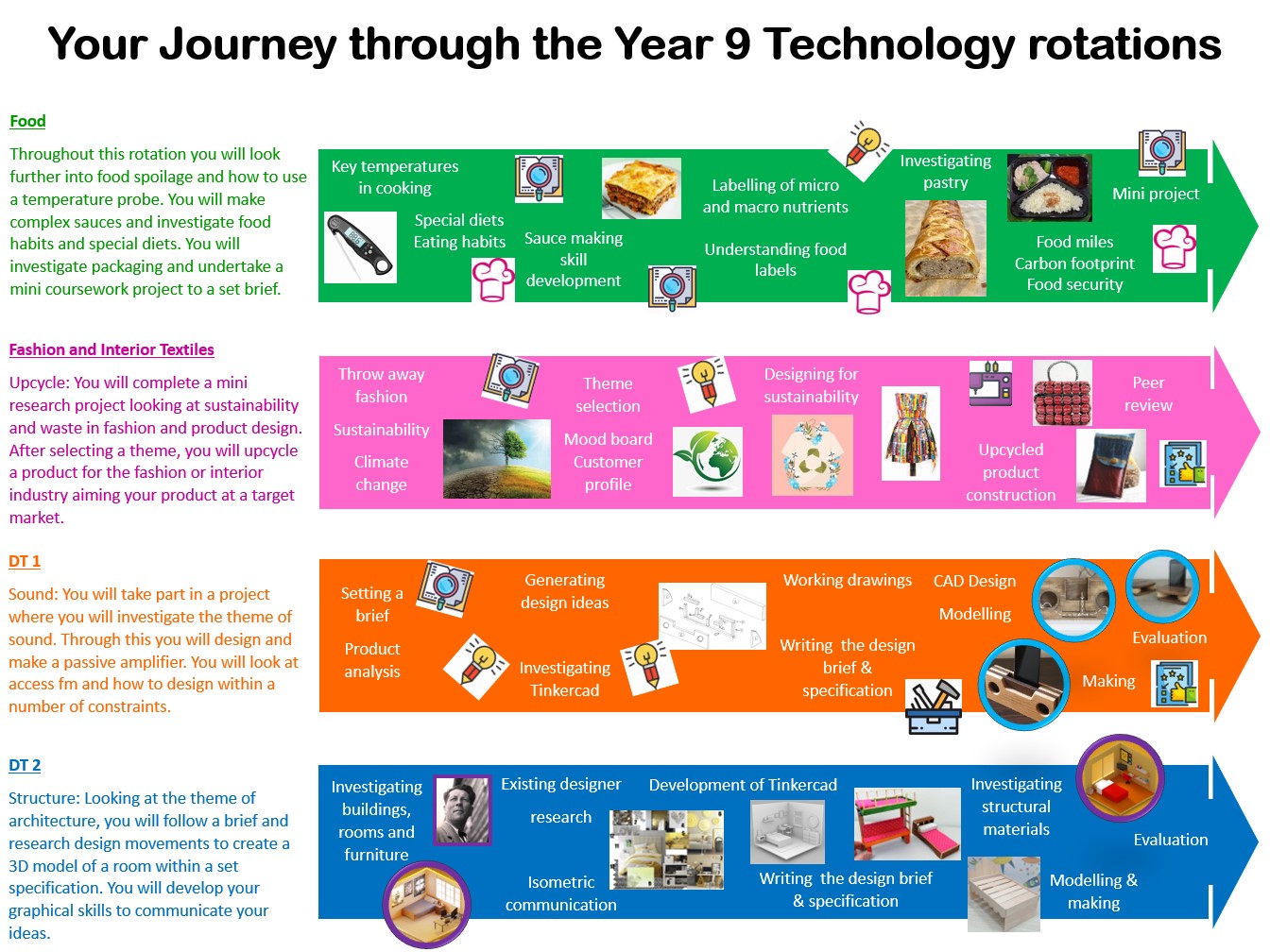 At the end of KS3 students can choose to further study a technology subject at GCSE level. We offer a variety of courses;
GCSE Art & Design: Textile design
GCSE Art & Design: Three-dimensional design
GCSE Food preparation & nutrition