Supporting your Child
Being a parent or carer to a secondary school child is an incredibly difficult and skilled role to fulfil. Every student that enters our doors is different and the tricky pre-teen and teenage years can present new challenges – who told us to moderate our social media use when we were teens? No-one, I imagine, because it was not around when we were young. Parenting and caring requires thinking on one's feet and seeking help when needed. The aim of this page is to try to point parents in directions for support, whatever the particular need might be.
We believe that asking for help or support is a sign of strength that shows one's commitment to being the best parent one can be.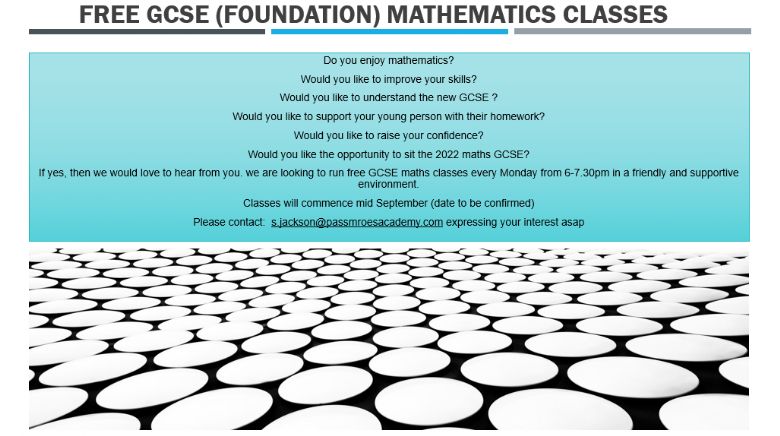 If you know of any sources of information, advice, guidance or support that could feature on this page, please contact Angie Roberts at the school (see email on right-hand side of page).
Supporting Children in the Run-Up to Exams (New 28/01/19)
Attached at the bottom of this page are a number of leaflets that give clear advice on how to support your young person as they appraoch their examination period.
Supporting Children through their wholE school journey (New 28/01/19)
Attached at the bottom of this page are a number of leaflets that give clear advice on how to support your young person through a whole range of issues faced by modern teenagers, including screen-time, self-care, sleep, good study habits and a wide range of other forms of guidance.
Advice on Talking About/Dealing with Sexting
This is a directory of Essex Services that might be relevant to parents/carers
Family Solutions
Family Solutions is aimed at helping families with a range of issues on a voluntary basis. We work with families for up to 12 months by helping them identify their own solutions to their problems.
Intervention Support
Local Offer
The local offer will give you information about education, care services, leisure activities and support groups for young people with special educational needs or a disability
Emotional Well Being Mental Health Service (EWMHS)
Young Concern Trust (YCT)
Coping with Kids Workshops (at Passmores)
If you would like to come to one of our workshops then please contact Angie Roberts at the school (see link on the right-hand side). Here are some quotes from our most recent sessions, held September 2016:
It gives great advice and help in dealing with everyday problems

Mother of primary student
Very informative

Mother of Year 10 girl
Helpful - gives a wider perspective

Father of Year 8 girl
Wish it was longer - very helpful and supportive

Mother of primary student
I have improved confidence that I'm not alone and that all families have different challenges to overcome.

Mother of primary student.
An update from Child At Risk of Exploitation (CARE), The Children's Society, Sarah Simpkin...
April 1st 2019 sees the beginning of the new CARE Service. In case you missed it, we are now supporting young people at risk of or identified to be victim of any form of exploitation. The following criteria still applies:

Aged 8-24 years
Resides in Essex (excluding Southend and Thurrock)
Medium to high risk (please note that the YOS Gangs Prevention Service and Reach Every Generation offers early intervention)
Unwilling or unable to engage with statutory services
With the support of Barnardo's CARE will additionally offer parent / carer support for those affected by their young person's exploitation. This includes groups and peer support. For further information please contact Shelly Steel shelly.steel@barnardos.org.uk
Paper copies of any of the information on this website are available free of charge for parents of current school students. Should you wish to request this please contact Russell King detailing the information required in paper format.