Celebrating female achievement and inspirational women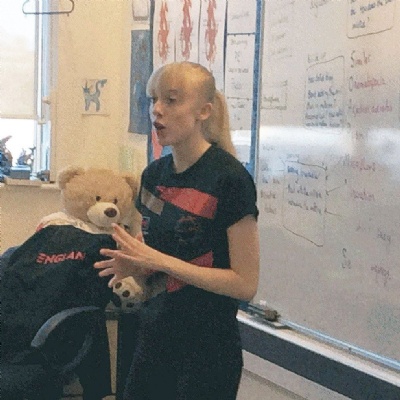 Passmores Academy celebrated International Women's Day by inviting twenty-five inspirational women into the school to meet our students.
The women represented a diverse range of careers and included emergency services and NHS workers, business and marketing executives, a prosthetics artist, a photographer and a stand-up comedian and screen writer. Notably, one of the speakers was Jaz Burt, a former Passmores student who has recently represented England in the U21 netball squad. The women shared their life experiences, explaining how they have achieved success, while dealing with adversity, failure and discrimination.
Questions from students ranged from the practical, 'how did you get started in your career' to the personal, such as how one speaker's family coped with her cancer diagnosis and why another speaker made the life-changing decision to transition from male to female. As well as providing thought provoking insight into the exciting careers and opportunities which are available, the speakers also challenged our young people to consider why International Women's Day exists.
Head of English, Maria Gladen, who co-ordinated the event said: 'The theme of International Women's Day is 'Each for Equal'. Our students have begun their journey to create a fair and equal world where they are all enabled to become the best versions of themselves in a world that is forged by equality and not by what gender they are. A world where men, and women, celebrate female achievement and a world where it is not unheard of for the female to 'take the stage' in corporate, professional and industrial roles. Students have begun to understand gender bias, and through this they will be able to make a change to the future'.