Why is openness important?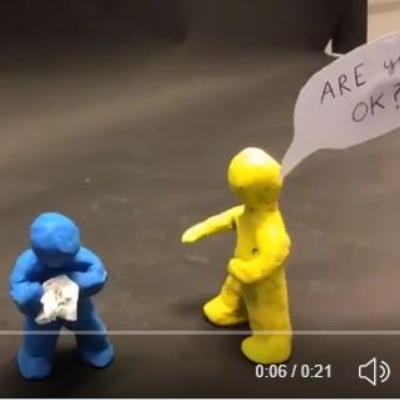 Our Year 7's really got to the heart of the matter at this week's Aspire day.
Their mission was to create a stop-motion film which centred on one of the school's core values: openness. The students brainstormed ideas, built the characters out of modelling clay and brought their creations to life using video editing software.
Miss Silva, who co-ordinated the day's events said: 'We chose the school value of openness because Children's Mental Health Week had recently taken place, which fitted with this nicely. It was great for the students to use their practical skills and express their ideas creatively.'
Here is an example of just one of the many inspiring short films created by our students. Well done to Sonny and Austin from Miss Hutchinson's group for giving us this brilliant video:
https://twitter.com/passmoresartde1/status/1227601265472999430