Passmores wins award for young carer support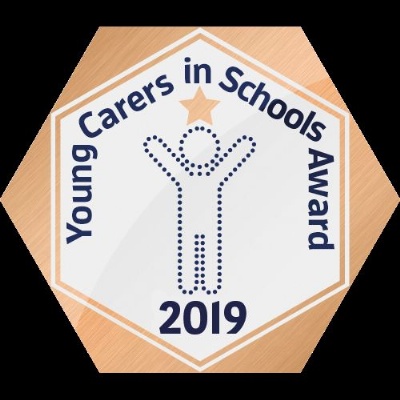 Passmores Academy has achieved a Young Carers' Bronze Award, in recognition of its work to ensure students who are young carers don't miss out on an education.
Young carers are responsible for emotional, practical or physical care for a parent, sibling or other family member who has a physical disability, mental health issue or substance misuse issue. Although the 2011 Census statistics state that there are just over 166,000 young carers in England, research has revealed the true figure could be closer to 700,000. This is equivalent to one in 12 school children, many of whom have not been identified as young carers and are unsupported. Because of these responsibilities, young carers often attend school less regularly than their peers. This can negatively impact their self-confidence and mental wellbeing and lead to significantly lower educational attainment at GCSE level.
To achieve the Bronze Award, Passmores demonstrated that it supports young carers in many ways, including homework clubs and drop-in sessions with a member of staff who is responsible for this vulnerable group of pupils. Vital information about how to identify young carers is made available to all school staff, and noticeboards and the school website let students and their families know where to go for help.
Giles Meyer, Chief Executive of Carers Trust, congratulated Award-winning schools, and said: 'The Young Carers in Schools programme is helping to transform schools and support staff across England. Schools play a vital role in a young carer's life, as many care for relatives without their teachers even knowing what they do. On average young carers will miss a day of school each month as a result of their caring role, so the steps schools take to identify and support them can have a huge impact on their learning, wellbeing and life chances.'