A fond fairwell to one of our longest serving governors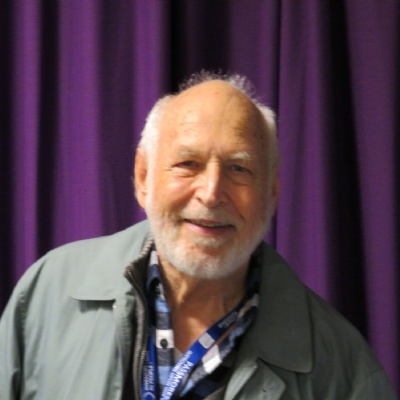 One of Passmores Academy's most experienced governors has retired after serving the school community for an astounding forty years. Harold Rush was thanked at a recent school event, and his years of service commemorated with a special plaque designed and made by Passmores technology students.
During the presentation, Co-Principal, Mr Goddard joked that having checked the records to see how long Mr Rush had served as a governor, 'when we went from paper, to slate, to stone, we realised it had been a long time!'
As a former engineer, Mr Rush championed science, technology, engineering and maths, whilst also being an active and enthusiastic supporter of performing arts and music. In all his years as a governor, he rarely missed a school production. Having served on several committees, including a period as Chair of Governors, many would agree that Mr Rush's influence and support has had a profound effect on making the school a success.
We are proud to say Mr Rush remains an advocate and life-long friend of our school.