Cultural Appreciation Day: A Celebration of Religious Diversity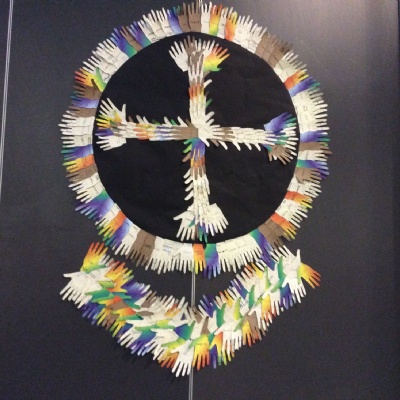 Last Thursday we held the second of our Cultural Appreciation Days, this time focussing on religion.
Throughout the day, the religious theme was woven into a variety of lessons. In Technology, students explored how the architecture of religious buildings has changed over time, whilst in Geography, they discussed how religion has spread across the world. In Computer Science, students considered the role of technology, debating whether people should be able to read a holy book on their mobile phones.
Students discovered there are eight religions which are practised within the Passmores community. Thinking about how religion impacts upon people's lives, our young people asked a diverse array of questions, ranging from general musings – 'Why are there so many religions?' - to ones which challenged serious issues: 'If God is real, why do people suffer?'. They then investigated to find out the answers to their own and others' questions, uncovering fascinating facts and dispelling myths.
Reflecting upon moral values which included kindness, loyalty and honesty, students inscribed their most dearly held values onto paper hands which were linked together to form a striking version of Passmores' logo. This was placed on display in the school for all to see, perfectly symbolising how we can each hold our own core values and beliefs, whilst being united as one family.
Head of English, Maria Gladen, who coordinated the day's events said: 'Young people who appreciate other cultures and have a developing cultural awareness are better equipped to succeed in new situations, having greater agency and confidence in their adult lives. Student engagement was exceptional; questions were being asked, information was shared, and staff have already fed back to me about the maturing conversations that were happening in the corridor and classrooms. It is this that made the day so valuable to the young people that we serve'.