A Christmas Carol ­-Dickens has Year 7 Captivated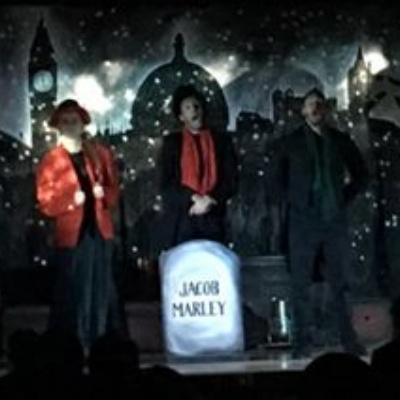 On Thursday, a visiting theatre company performed A Christmas Carol for all of year 7. This Christmas classic is a sentimental and moving text that immersed our students in a Yule-scented melange of hope and faith and love.
From the moment year 7 entered the main hall, they were taken back to the cold and Dickensian winter of Victorian London and met by cheery-faced carol-singers who opened the play, with just enough zeal to cast aside any Bah Humbugs that dare encase our eager students.
Our young people watched gleefully the Victorian Christmas tale about a miser who discovers the true value of Christmas through the help of his deceased business partner, and a series of various ghosts.
The production took the well-known fable and kept it true to its core, conveying Scrooge's scars and the rawness of emotions with such a poignant awareness that left our students awe inspired.