Student Charlie achieves world-class status in CrossFit Games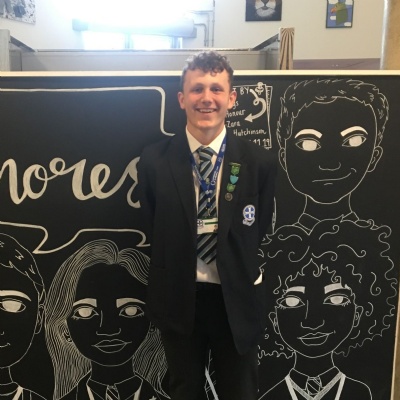 Year 10 Passmores student Charlie has entered the international CrossFit Games representing CrossFit Raeder and England in the U15's catagory, achieving phenomenal results.
In order to qualify, Charlie had to complete five strenuous work-outs and finish in the top 200 in the world. Charlie actually achieved 111th place in the world and was overall 2nd in the United Kingdom - this was out of over 1060 competitors.
The online qualifiers start in March next year and will include another five work-outs competing against the top competitors in the world. Charlie is currently in training alongside playing rugby for the Player Development Group (Essex 1st team) and has entered the European CrossFit Championship that takes place in Colchester in the new year.
Charlie said he is 'extremely proud to represent Passmores Academy and Harlow town'. We are immensely proud of Charlie's successes and are backing him all the way as he continues to improve upon his best.