Students take part in life saving event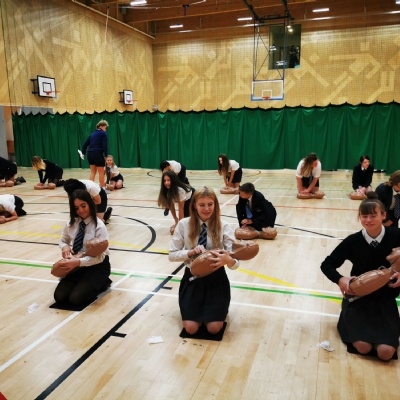 An astonishing 800 Passmores students have taken part in an initiative which one day, could result in them saving a life.
Restart-a-Heart Week is based on the British Heart Foundation's campaign to teach people essential skills which would enable them to perform CPR on an adult, child or baby and place them safely in the recovery position. Our students were taught the technique of Call, Push, Rescue. Knowledge of these three simple steps could mean the difference between life and death for a person who has suffered a cardiac arrest.

PE teacher Sidnie Sales, who coordinated the event said: 'In some parts of Norway, where children are taught CPR in schools, the chances of surviving a heart attack are as high as 1 in 4. But in the UK, the survival rate is just 1 in 10. We want to change this by teaching our children the skills and confidence they need to save lives.'

The initiative was run for the first time last year on a smaller scale and has become so successful that it will now become an annual event for Passmores. The aim is to provide training for every student in our school.